is a national rescue and fire safety skill campaign for secondary school students. The campaign provides young people with the ability to anticipate and prevent hazards as well as the skills required to act correctly in case of an accident.
There is electronic teaching material for safety education to which the teacher will get access via the teaching material bank.
In addition to the campaign, there is a competition that culminates in the final in the spring of 2024.
of all eighth graders participated in the NouHätä! campaign in 2023.
lessons were used by teachers on average for NouHätä! training in the 2023 season.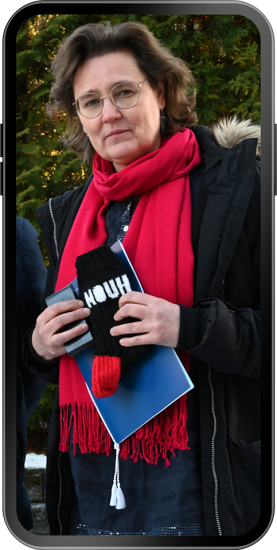 It's great that in NouHätä! campaign I can teach these skills to every 8th grader. My dream is to make this an optional course for 8th graders. You should definitely participate in the NouHätä! campaign.
Pia Varala, teacher, Naantalin Suopellon koulu
This school year, a record number of students participated in the NouHätä! campaign. Approximately 84…
This season, the NouHätä! competitions will be partly digital and partly live. The qualification p…
In 2023, NouHätä! competitions will be held partly online and partly as live events. The qualifying r…
This school year, a record number of students participated in the NouHätä! campaign. Approximately 84…
This season, the NouHätä! competitions will be partly digital and partly live. The qualification p…