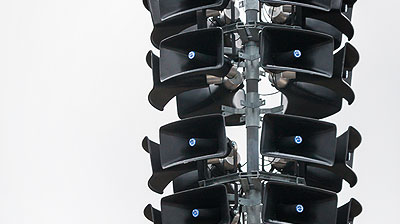 This school year, in addition to preventing accidents and what to do in the event of one, the NouHätä! campaign highlights the importance of being prepared in case of incidents and sheltering indoors. The new teaching materials support this year's themes. Social media influencers popular among middle schoolers are taking up the challenge of having their electricity cut off for an extended period of time.
Over the past year, issues related to preparedness have been in the news and public discourse more frequently than in decades. With the pandemic and the war in Europe and the resulting possibility of long power outages and other disruptions, people are forced to learn new kind of knowledge and skills. That's why preparing for incidents has been raised as a theme in the 27th NouHätä! campaign.
Preparedness skills are also important for school-age children who may spend  much of the day alone or in the company of others their age. It is important that children to know what to do and not to do if the power or water suddenly goes out, for example. There are separate teaching materials on preparedness issues available on the NouHätä website.
New NouHätä! teaching materials
NouHätä's teaching materials have been updated and published on the website. The material consists of four lessons. The new content deals with incidents that disrupt normal living and sheltering indoors. The background to the updated material is a recommendation that households should be prepared to survive for 72 hours in the event of an that incident that disrupts the normal functioning of society.
The other lessons deal with fire prevention, what to do in the event of fire, and accidents and injuries.
The NouHätä! campaign meets the requirements of the core curriculum for comprehensive schools. The materials have been prepared as a collaboration by teaching and safety professionals. The materials can be freely used by teachers and instructors and customised according to need.
Check out the new teaching materials!
The campaign's social media influencers took up the 72hrs Challenge
How will social media influencers popular among school-age children get by without electricity? The theme of the season is strongly in focus on NouHätä's social media channels on TikTok, Instagram and Facebook. The campaign's message is promoted this year by three social media influencers: Frozen Banana, Khaled Azizi and Veetu. The influencers responded to the campaign's 72hrs preparedness challenge each in their own way.
Signups for NouHätä are open until 3 February 2023. Sign up your school today!